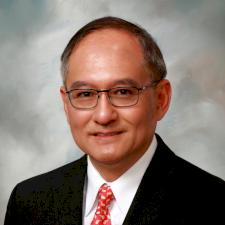 David K. Chew
MD, FACS, FRCS Ed
MercyOne Iowa Heart Vein Center Physician
About David K. Chew
Dr. David Chew, a native of Singapore, joined Iowa Heart Center's vascular surgery staff in 2005.
Dr. Chew holds a medical degree from the National University of Singapore. He completed his initial surgical training at the Royal College of Surgeons in Edinburgh, U.K.; a general surgery residency at Columbia University/St. Luke's-Roosevelt Hospital in New York City; and a vascular surgery fellowship at Harvard University/Brigham and Women's Hospital in Boston.
Prior to joining Iowa Heart, Dr. Chew served as chief of vascular surgery in the VA Boston Healthcare System, and also as an assistant professor of surgery at the Harvard Medical School.
Dr. Chew is board certified in general and thoracic surgery. He offers outpatient visits at Iowa Heart Center's West University Clinic in West Des Moines, and performs surgery primarily at Mercy Medical Center-Des Moines.
Am I a Candidate?
Determine if you are at risk for developing or already have symptoms for venous disease.