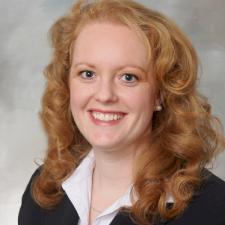 Jacoby Stieler
ARNP
MercyOne Iowa Heart Vein Center Provider
About Jacoby Stieler
Jacoby Stieler joined the Vein Center team in 2014. She holds a bachelor's degree in nursing from Grand View University in Des Moines, and a master's degree in nursing from the University of Cincinnati in Cincinnati, Ohio. Jacoby is certified by the American Academy of Nurse Practitioners (FNP-C) and also holds ACLS and BLS certification from the American Heart Association.

Prior to joining The Vein Center at Iowa Heart, Jacoby worked as a surgical nurse at Mercy Medical Center in Des Moines for 8 years.
Am I a Candidate?
Determine if you are at risk for developing or already have symptoms for venous disease.