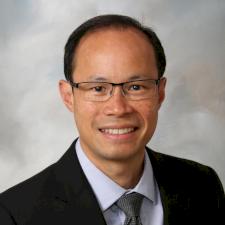 Jose R. Borromeo
MD
MercyOne Iowa Heart Vein Center Physician
About Jose R. Borromeo
Jose Borromeo, MD, joined Iowa Heart Center's vascular surgery program in August of 2007. He previously practiced at Guam Memorial Hospital in Guam, USA. Dr. Borromeo holds a medical degree from the University of the Philippines and completed his vascular surgery fellowship at Yale-New Haven Hospital in New Haven, CT.

Dr. Borromeo is certified in vascular surgery. He currently offers outpatient appointments at Iowa Heart Center's clinic in West Des Moines.
Am I a Candidate?
Determine if you are at risk for developing or already have symptoms for venous disease.